Specializing in
Color Correction Services
I specialize in color correction for eyebrows. If you've had previous eyebrow tattooing that didn't turn out as expected or simply want to change the color of your existing tattoo, you've come to the right place. I understand that getting the perfect eyebrow shade is crucial for achieving the desired look, and that's where my expertise in color correction comes in. With years of experience and a keen eye for detail, I can transform your eyebrows into the beautiful, natural-looking shade you've always wanted.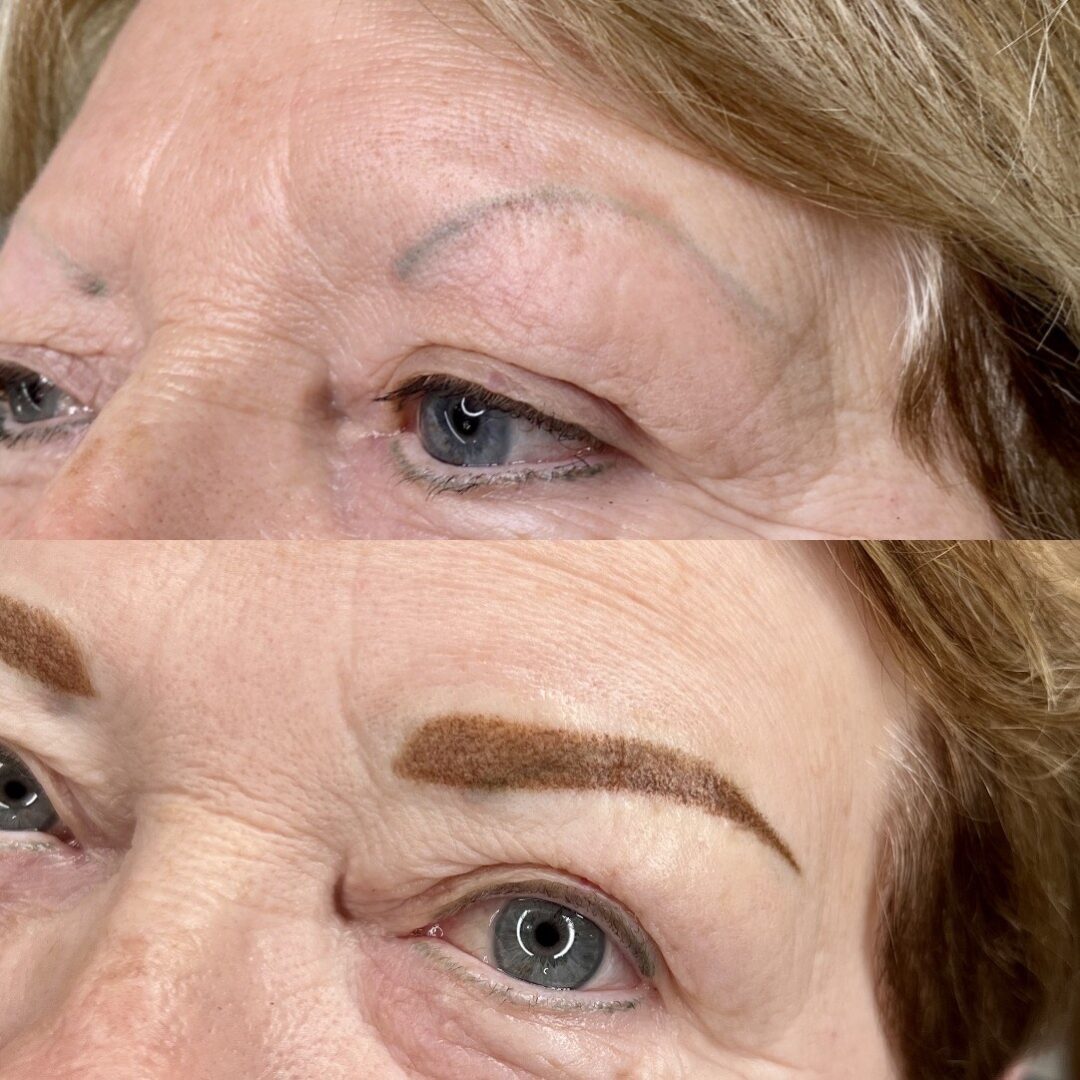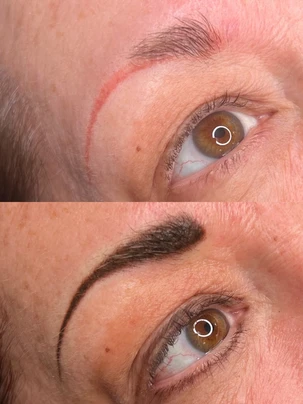 To better understand the color correction process and the remarkable transformations it can achieve, feel free to browse through the images in my gallery. From correcting overly dark or light brows to harmonizing the color with your skin tone, I take a personalized approach to ensure the best possible outcome for each client. Rest assured, I use safe and high-quality pigments specifically designed for cosmetic tattooing, ensuring long-lasting and stunning results.
Don't let a mismatched brow color hold you back; drop me a line, and let me help you achieve the perfect eyebrow shade through meticulous color correction.