Tattooing Techniques
for Eyebrow Enhancement
I specialize in the art of eyebrow enhancement through tattooing techniques. With my expertise, I can create hyperrealistic brows that look incredibly natural and lifelike. Using tattooed hair strokes, I meticulously craft each individual hair, mimicking the appearance of real eyebrow strands. This technique adds definition and shape to your brows and provides a sense of fullness and symmetry. Say goodbye to sparse or uneven eyebrows and embrace the beauty of hyperrealism!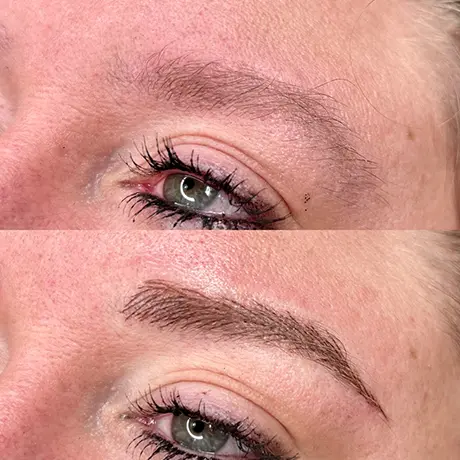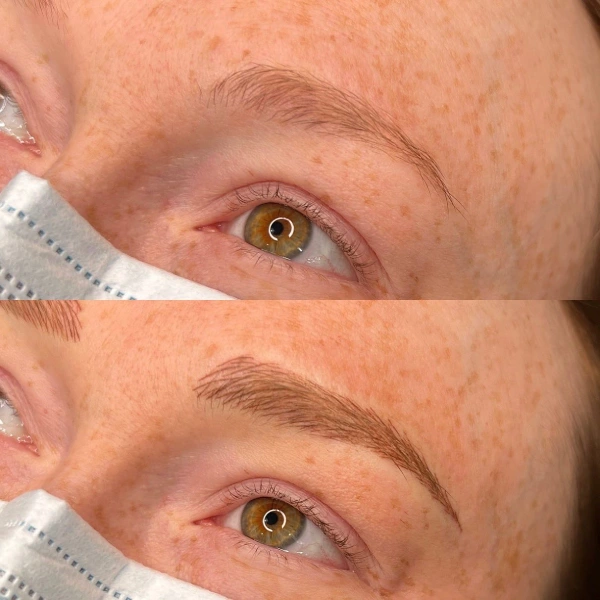 In addition to tattooed hair strokes, I offer powder shading as another option for achieving flawless brows. Powder shading replicates the look of softly filled-in makeup, creating a subtle and polished effect. This technique is perfect for those who prefer a more defined and finished brow appearance. Whether you desire bold, defined brows or a soft, natural look, I can customize the tattooing technique to match your preferences. Trust me to transform your eyebrows into a stunning feature that enhances your facial beauty and boosts your confidence. Get ready to fall in love with your brows all over again!
Ready to achieve your dream eyebrows? Contact me today to schedule a consultation and take the first step toward flawless brows.
Browse the
Eyebrows Gallery